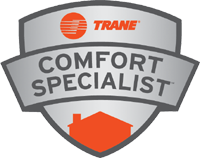 Grandview, WA - Furnace & Air Conditioning Service, Repair & Maintenance Contractor
CK Home Comfort Systems LLC serves Grandview's Heating and Cooling needs!
Please call us today at 509-882-4822 to consult with our home comfort specialist.
We offer the following in Grandview, WA
About Grandview, WA - Happy to be your hometown Heating & Air Conditioning Contractor!
Grandview is a small town of about 11,000 residents in the county of Yakima in Washington State. It was named one of the "50 Safest Cities in Washington" and is a fabulous place to raise kids and enjoy a quiet life away from too much hustle and bustle. This part of the world experiences seasonal weather with warm summers and cold winters. It is the ideal place to go swimming in July and snow sledding in December.
The major commercial industry in Grandview revolves around agriculture. They supply apples, cherries, asparagus and more to stores around the country. With the weather being seasonal, each produce has its own season of course. There is something very Americana about a town like Grandview and, though it is not a tourist destination for most, it is a piece of small town USA that is really quite lovely. It is a beautiful and simple town with mountain views almost everywhere you look and so few residents that most everyone knows everyone else.
Grandview experiences about 300 days of sunshine per year and you will be able to enjoy them hiking or biking on a dedicated path or swimming, golfing and playing tennis at local facilities. In general, there is a great deal to do outdoors and the town is dedicated to creating an atmosphere that encourages active living and enjoying nature. There is also a community center to enjoy community activities on winter days when it is simply to be cold to be outside.
Nearby Prosser, Washington is home to numerous wineries and vineyards. Among them is the Yakima River Winery which is a wonderful place to spend a warm, spring or summer day strolling through the vineyards and sipping wine. They also have a year-round tasting room so you can still enjoy a delicious glass of wine even if it is snowing outside.