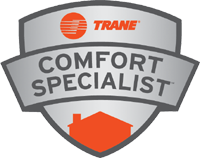 Prosser, WA - Furnace & Air Conditioning Service, Repair & Maintenance Contractor
CK Home Comfort Systems LLC serves Prosser's Heating and Cooling needs!
Please call us today at 509-882-4822 to consult with our home comfort specialist.
We offer the following in Prosser, WA
About Prosser, WA - Happy to be your hometown Heating & Air Conditioning Contractor!
Prosser, Washington is a small town in Yakima County. This is a small town with a lot of charm and beauty. It has wonderful schools and is a community with a lot of heart. There is a full calendar of community events each year as well as many parks, churches, stores and restaurants. With the weather changing seasonally, this town experiences warm summers and cold winters. It was also named one of the 50 safest towns in Washington. In short, it's a great place to live, work and play.
It has been called the "birthplace of the Washington wine Industry"… and for good reason. This town is home to almost 40 wineries and vineyards. Among them is the Yakima River Winery which is a wonderful place to spend a warm, spring or summer day strolling through the vineyards and sipping wine. They also have a year-round tasting room so you can still enjoy a delicious glass of wine even if it is snowing outside.
Downtown Prosser is historic and full of arts and culture. Walking around this quaint and charming area is a great way to spend any day. Whether it's a hot July afternoon or a cold December evening, there is always something to do or see in historic downtown Prosser. There is live theatre as well as movie nights at the Princess Theatre as well as the 6th Street Art and Gift Gallery which features the work of over 40 artists from all over the Northwest.
The city hosts numerous events annually from the Prosser Community Awards Banquet each January to the Rocky Marmot Cancer Awareness 5k in October… and more than a dozen in between. It is this sense of community and a positive vibe throughout the town that makes it such a phenomenal place to live. It is not fancy or expensive and the roads are not lined with mansions but this town has character and heart and residents who love it there.