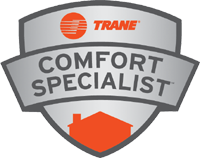 Sunnyside, WA - Furnace & Air Conditioning Service, Repair & Maintenance Contractor
CK Home Comfort Systems LLC serves Sunnyside's Heating and Cooling needs!
Please call us today at 509-882-4822 to consult with our home comfort specialist.
We offer the following in Sunnyside, WA
About Sunnyside, WA - Happy to be your hometown Heating & Air Conditioning Contractor!
Sunnyside, Washington is a charming town in Yakima County. This Pacific Northwestern village experiences seasonal weather with changing conditions every few months. Cold winters, hot summers and everything in between make this a great place to spend your years watching each season pass before your eyes in a beautiful landscape. The town is quaint, the views beautiful and the air clean. It is an ideal place to raise a family.
Sunnyside has many events and attractions to be enjoyed each season. Perhaps the most interesting and unique takes place each chilly December. Residents come out bundled in their coats and scarves to watch the Lighted Farm Implement Parade. This parade is just what it sounds like! Tractors, balers, boom trucks and more are lit with Christmas lights and paraded through town for a fun Christmas experience that any child (or adult!) would love!
If you are looking for a warm weather activity then you should definitely check out the area's vineyards. The nearby town of Prosser has been called the "birthplace of the Washington wine Industry"… and for good reason. This town is home to almost 40 wineries and vineyards. Among them is the Yakima River Winery which is a wonderful place to spend a warm, spring or summer day strolling through the vineyards and sipping wine.
If you are looking for shopping and dining then Prosser also provides that. Downtown Prosser is historic and full of arts and culture. Walking around this quaint and charming area is a great way to spend any day. Whether it's a hot July afternoon or a cold December evening, there is always something to do or see in historic downtown Prosser. There is live theatre as well as movie nights at the Princess Theatre as well as the 6th Street Art and Gift Gallery which features the work of over 40 artists from all over the Northwest.